KAWA GIRLS AT FIELDAYS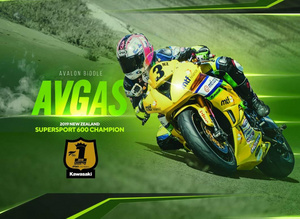 Kawi Girls at Fieldays
Kawi Girls Courtney Duncan and Avalon Biddle will be on the Kawasaki Fieldays stand from 14th to 15th June in Mystery Creek.

We are excited at the prospect of having these 2 athletes on our site at Fieldays both Friday and Saturday.

Both girls have shown their grit and determination this season with Avalon Biddle taking the 2019 NZ Supersport 600 title on a ZX-6R Supersport and Courtney currently dominating the WMX series on a KX250.

Both girls will be onsite, sharpies in hand for autograph sessions during th
Kawi Girls at Fieldays
Kawi Girls Courtney Duncan and Avalon Biddle will be on the Kawasaki Fieldays stand from 14th to 15th June in Mystery Creek.

We are excited at the prospect of having these 2 athletes on our site at Fieldays both Friday and Saturday.

Both girls have shown their grit and determination this season with Avalon Biddle taking the 2019 NZ Supersport 600 title on a ZX-6R Supersport and Courtney currently dominating the WMX series on a KX250.

Both girls will be onsite, sharpies in hand for autograph sessions during the day.