Small Business Day - 9th April 2021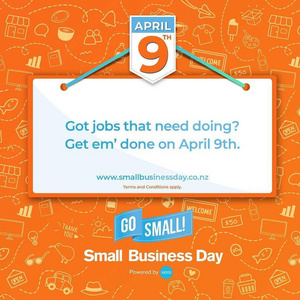 It's a day where you might get paid to get a WOF, get a haircut, or get that leak fixed – it's Small Business Day!
Spend with a small business on the day, share a pic of the experience, and you'll be in to win $150,000 worth of prizes!
Get the details at www.smallbusiness day.co.nz.
T&Cs apply.