MOTOCROSS - South Island 2020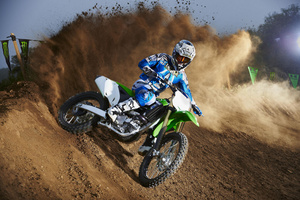 2020 - SOUTH ISLAND
DATE

HOST
EVENT
VENUE
STATUS
INFO
January
19th
Southern Dirt Bike riders Club
SDBR Club Day Round 1
Tokanui, Southland
TBC
February
1st-2nd
Westland Motorcycle Club
Gold Nuggets
Waipuna Station,
West Coast
Confirmed
16th
Southern Dirt Bike riders Club
SDBR Club Day Round 2
Hedgehope, Southland
TBC
23rd
Christchurch Offroad M/C Club
TT Series - Round 1
Southbridge, Canterbury
Confirmed
29th
Canterbury Mini MX Club
King of the Bowl Round 1
Darfield, Canterbury
Confirmed
March
1st
Canterbury Mini MX Club
King of the Bowl Round 2
Darfield, Canterbury
Confirmed
7th-8th
Westland Motorcycle Club
Winter Series Rd1
Mawheraiti,
West Coast
Confirmed
15th
Canterbury Mini MX Club
King of the Bowl Round 3
Darfield, Canterbury
Confirmed
15th
Southern Dirt Bike riders Club
SDBR Club Day Round 3
Wyndham, Southland
TBC
21st-22nd
Christchurch Offroad M/C Club
TT Series - Round 2 & 3
Southbridge, Canterbury
Confirmed
April
4th-5th
Westland Motorcycle Club
Winter Series Rd2
Waipuna Station,
West Coast
Confirmed
4th-5th
North Canterbury Dirt Riders Club
Danielle Power Memorial MX
Mt Venus, Canterbury
TBC
11th-12th
Nelson Motorcycle Club
Winter Series Round 1
TBA, Tasman
Confirmed
19th
Southern Dirt Bike riders Club
SDBR Club Day Round 4
Thornbury, Southland
TBC
26th
Westland Motorcycle Club
Winter Series Rd3
Mananui (Hokitika),
West Coast
Confirmed
May
1st-3rd
Nelson Motorcycle Club
Nelson Supercross
Nelson Speedway, Tasman
TBC
9th-10th
Nelson Motorcycle Club
Nelson Flat Track Champs
TBA, Tasman
Confirmed
17th
Southern Dirt Bike riders Club
SDBR Club Day Round 5
Tapanui, Southland
TBC
24th
Canterbury Mini MX Club
King of the Bowl Round 4
Darfield, Canterbury
Confirmed
30th-31st
Christchurch Offroad M/C Club
Michael Godfrey Memorial MX
Omihi, Canterbury
Confirmed
June
13th-14th
Nelson Motorcycle Club
Winter Series Round 2
TBA, Tasman
Confirmed
14th
Canterbury Mini MX Club
King of the Bowl Round 5
Darfield, Canterbury
Confirmed
July
4th-5th
Nelson Motorcycle Club
Winter Series Round 3
TBA, Tasman
Confirmed
August
1st-2nd
Nelson Motorcycle Club
Top of the South Champs
TBA, Tasman
Confirmed
8th-9th
Christchurch Offroad M/C Club
Canterbury Champs
Southbridge, Canterbury
Confirmed
September
5th-6th
Nelson Motorcycle Club
Nelson MX Champs
TBA, Tasman
Confirmed
26th-27th
Christchurch Offroad M/C Club
MX Fest
Leeston, Canterbury
Confirmed
October
10th-11th
Nelson Motorcycle Club
Nelson Minis Champs
TBA, Tasman
Confirmed
10th-11th
Canterbury Mini MX Club
Super Mini X Champs
Darfield, Canterbury
Confirmed
November
December
TRAIL RIDES - South Island 2020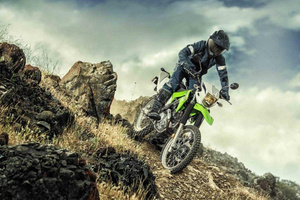 2020 - SOUTH ISLAND
DATE

HOST
EVENT
VENUE
STATUS
INFO
January
25th
Garston School
Garston School Trail Ride
Garston, Southland
Confirmed
February
1st
Mandeville Country Club
Mandeville trail ride
Mandeville, Southland
Confirmed
8th
Clinton school
Clinton Kiwera Trail Ride
Clinton, Otago
Confirmed
9th
Suzuki Trails
Conway Coast
Cheviot, Canterbury
Confirmed
22nd
Te anau Basin Trailride
Te anau Basin Trailride
Mararoa Station,
Southland
Confirmed
22nd
Waikouaiti School
Eastern Hills Trail Ride
Waikouaiti, Otago
Confirmed
23rd
Suzuki Trails
The Brothers Trailride
Pleasanty Point, Canterbury
Confirmed
29th-1st Mar
Blue Mountain Motorcycle Club
Orignal Moa Flat Trail Ride
Tapanui, Otago
Confirmed
36th Vincent County Rally
Shiny Side Up Talk Series
Date - Tuesday 11th Feb 2020
Time - 6.30pm till 8.30pm
Where - Mornington Tavern, 36 Mailer Street, Dunedin
Hosted by - Shiny Side Up
Details
As our tech gurus and International talent travel the country to the 4 main Bike Fest events, they stop by along the way for the evening Talk Series. Come meet the talented bunch who have a wealth of knowledge and experience to share with you.

A perfect opportunity for the local motorbike community to get together and pick up some new tips while also getting to ask those burning questions. The aim of the talks is to create discussion and have you leaving with new knowledge you didn't have before.

It's free to come along, light refreshments are provided along with fun and laughter with a whole lot of know how.

More information about the speakers is available here:
https://shinysideup.co.nz/talent/
Lawrence Lions Club Trail Ride
Lawrence Trail Ride
| | |
| --- | --- |
| | Feb 15 at 8 AM – Feb 16 at 4:30 AM |
Public
| | |
| --- | --- |
| | 2 Athenaeum Rd, Craigellachie, Lawrence 9591, New Zealand |
Hosted by Lawrence Lions Club
Details
Lawrence Trail Ride, put this date in your diary!
Trails for every age group and ability, suitable for the entire family
Entry Forms available from this event page or shortly from myrides.co.nz. We will not cancel or postpone the event.unless severe drought conditions. Directions are given on the entry form, look for the 'Bike up the Pole' between Beaumont and Lawrence.
Those looking for accommodation will find available options at https://www.lawrence.nz/where-to-stay

Beaumont Hotel is only a few minutes away with a camping ground and basic accommodation, cold drinks and delicious meals.

If you have any questions contact:-Mr Paul Wilson 03 4859-097, or 027 4859024 Mr Jamie Benington 03 4859-208 or email lawrencetrailride@gmail.com
PLEASE: No Dogs, this is a problem for farmers and their stock, so ask you to respect our landowners wishes

Clutha Gold Cycle Trail - If want a day out with friends or family but do not ride motorbikes, then bring along your push bike and hop on the Clutha Gold Cycle Trail, this is accessed directly opposite the car park and cruise on into Lawrence ( about 15km ) or head the other way to Beaumont, Millers Flat, Roxburgh or the Roxburgh Hydro Dam it's about 58km to the Hydro, food available at the Trail Bike Ride.
2020 Trail Ride
2020 Trail Ride
Public
Hosted by Wanaka Trail Ride
| | |
| --- | --- |
| | Saturday, March 28, 2020 at 8:30 AM – 3:30 PM |
Jolly Road
Tickets-clubhubssl.com
2020 DATE CONFIRMED!!

One of the most popular trail rides in the South Island. We are coming back for a 6th year and we are excited already!

The Wanaka Trail Ride offers a unique and stunning, all-abilities trail bike ride over Deep Creek, Long Gully & Lindis Peak Stations. Riders have the rare opportunity to explore private high country farmland, whilst helping to raise funds for Wanaka Primary School and Montessori Children's House.

Tracks will include family, intermediate, advanced and expert trails as well as a pee-wee track for children.

We look forward to welcoming back return riders and new participants to the event. Keep a lookout for updates on our web site and Facebook page. Don't forget to note this date in your diaries 😊

Photo Credit Meantime Images
Trail Ride Fundraiser
Matangi Station Trail Ride April 25th 2020
Public ~ Hosted by Sticks 'n Stones
| | |
| --- | --- |
| | Saturday, April 25, 2020 at 7:30 AM – 2:30 PM |
Matangi Station - Alexandra, New Zealand
Details-
Join us for our second High Country Trail Ride taking place on ANZAC Day 2020

Support our work to stop bullying by getting out in Central Otago for one of the final trail rides of the season.

Go behind the farm gates and get the chance to ride on High Country blocks not usually open to the public.

Pre registrations receive a FREE lunch

Choose your level of challenge!

The Main track is suitable for all riders and there are advanced loops that will push you and provide challenge.

A NEW family loop for younger or less confident riders will be available as well as a FREE Pee Wee Track for little ones.