KAWASAKI 1-2 at the Top of 600cc Class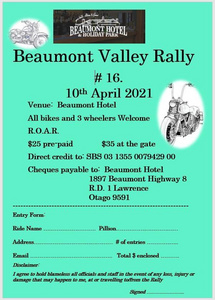 Manukau's Toby Summers (Carl Cox Motorsport Kawasaki ZX6R), the points leader in the Supersport 600 class after the weekend's racing near Timaru. Photo by Andy McGechan, BikesportNZ.com
JANUARY 14, 2019: It's a resounding Kawasaki 1-2 at the top of the 600cc class after round two of the 2019 New Zealand Superbike Championships, near Timaru, at the weekend.
Rangiora's Avalon Biddle took her Kawasaki ZX6R to qualify fastest at in the Supersport 600 class at the opening round of the 2019 New Zealand Superbike Championships at Ruapuna, on the outskirts of Christchurch, a week ago and that ended up being enough for her to officially take the round win.
That's because no actual racing was possible for the 600cc competitors at Ruapuna after a serious crash and then a massive oil spill on the track – from an unrelated sidecars race – had ruined any chance of the 600cc bike riders being able to complete any races at that event.
However, the series organisers made up for that by installing an extra race in the programme for the 600cc class at round two of the series at Timaru at the weekend.
So, not unsurprisingly, there were a large bunch of Supersport 600 riders raring to get into action at Timaru's Levels International Raceway on Saturday and Sunday.
They didn't waste any time in getting revved up and into handlebar-bashing action at Levels, with Manukau's Toby Summers (Carl Cox Motorsport Kawasaki ZX6R) – the race leader when the 600cc class action was halted at Ruapuna – quickly establishing himself as the man to beat.
Kawasaki rider Summers was the most dominant individual in this class at Timaru, winning three of the four Supersport 600 races.
He crashed out of his other race, but still had enough points to top the podium.
Second in the standings in this class after round two is Rangiora's Avalon Biddle, the MTF Finance Spectrum Motorcycles Kawasaki star who showed that consistency counts for plenty, her 3-4-2-3 score-card for the weekend placing her second overall for the series thus far.
Tapanui's Seth Devereux is a close third in the standings after Timaru.
Devereux crashed out of race one but then followed that with 2-1-2 results.
"I'm riding well at the moment and feeling confident," said 45-year-old father-of-two Summers.
"These South Island tracks seem to suit my aggressive style. Hampton Downs coming up is not my favourite track, but I'm still looking forward to the races there.
"The Kawasaki performed brilliantly and I feel strong for the rest of the series."
Other class leaders after the weekend's event are Taupo's Scott Moir (Superbikes class); Palmerston North's Jacob Stroud (Supersport 300 class); Papamoa's Leon Jacobs (250 Production class); Jacob Stroud and Chris Huddleston first equal (in Superlites); Christchurch's Andrew McLaughlin (650 Pro Twins, provisional only); Australia's Yanni Shaw (125 GP); Hamilton's Jesse Stroud (GIXXER Cup, provisional only); Christchurch's Dennis Charlett and Will Clim (sidecars).
After round three at Hampton Downs in March, the nationals continue on in the Manawatu on March 30-31, before wrapping up at Taupo on April 5-7.
Credit: Words and photo by Andy McGechan, www.BikesportNZ.com
Cohen Chase Secures Supercross Title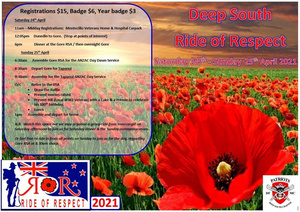 CHASE SECURES SUPERCROSS TITLE AT FIRST ATTEMPT
DECEMBER 17, 2018: Bay of Plenty man Cohen Chase has his rivals green with envy.
The Kawasaki man from Taupo tackled his first ever supercross nationals this season and yet that didn't prevent him from securing the premier SX1 title.
Riding for the high-profile Eni Kawasaki Race Team, the 21-year-old engineer is no stranger to winning motocross races, but the infinitely-trickier supercross code is a very different proposition.
After the opening round of two in this year's New Zealand Supercross Championships in Tokoroa a fortnight ago, Chase immediately placed himself on the podium.
Chase (Kawasaki KX450F) finished the night at Tokoroa with a 2-3-2 score-card, finishing the event overall runner-up to fellow Bay of Plenty man Ben Townley and ahead of Nelson's Reece Walker.
It gave Chase confidence as he then headed south to tackle round two at Winton, near Invercargill, on Saturday.
Motueka's former Kiwi international Josh Coppins actually won all three SX1 class races at Winton but, as was the case with Oropi's Townley when he won all three SX1 races at Tokoroa, it was the sole supercross outing of the season for these two men and, with incomplete campaigns, they really had no chance of winning the title.
"This is my first attempt at supercross nationals because, in the past, I never really had the resources needed to mount a proper campaign," Chase explained.
"The Eni Kawasaki Race Team were right behind me this year. I can't thank Shane Verhoeven and Mike Cotter enough for all the support they have given. I also want to thank (club official) Cory Duckworth at Tokoroa for allowing me to have practice on their track too.
"It was a pretty good supercross nationals for me. I only had a couple of wee incidents where I got caught in turn-one pile-ups, but each time I managed to get through the traffic okay.
"Supercross takes a lot more focus that motocross, because you've got to be so precise on the jumps. If you're not awake, you'll end up crashing. It certainly keeps you on your toes.
"It was good racing with Josh (Coppins) and Ben (Townley) and Reece Walker too. I really enjoyed it."
Meanwhile, Chase's Eni Kawasaki Race Team-mate Ethan Martens also finished on the podium.
The Waitakere man took his Kawasaki KX250F to finish third overall in the SX2 (250cc) class, behind Mount Maunganui's Josiah Natzke and Mangakino's Maximus Purvis.
The Eni Kawasaki Racing Team now looks ahead to the rest of the summer season, with the annual Summercross event at Whakatane next ion the agenda, on December 29-30, followed by the annual New Zealand Motocross Grand Prix at Woodville on January 26-27. The four-round New Zealand Motocross Championships kick off in Taranaki on February 3.
At each of these events, expect to see the green bikes of Chase and Martens on the hunt for wins.
Headquartered in Christchurch, with 16 branches nationwide, TransDiesel Ltd is the exclusive distributor for Eni oils and lubricants. Eni offer a comprehensive range of specialist lubricants including the i-ride motorcycle products, which are high-tech oils with top performance standards that enable engines of every type to produce their maximum performance and achieve the best results. The range includes engine, gear and fork oils, coolants, brake fluids and other lubricants.
Words by Andy McGechan, www.BikesportNZ.com
Photos by Andy McGechan