WorldSBK Teams' Championship Win for KRT
One day after Jonathan Rea (KRT) had clinched the Riders' title in the FIM Superbike World Championship Kawasaki Racing Team took the Team's championship too, after a dramatic second race at Magny Cours.
Tom Sykes (KRT) finished seventh after a gritty performance in the second 21-lap race in France but new champion Jonathan Rea (KRT) was forced out after his footpeg clipped a fallen rider's bike and broke off, also injuring his right foot. Entering the pits for bike repairs and a new race boot, he was eventually forced to retire in pitlane.
Sykes had finished the first lap in fifth position, after a third row start, which was required under the new reverse grid rules that operate in WorldSBK. Tom gradually lost ground as he lost rear traction and was to finish seventh, unable to reach the podium level he had shown in race one due to a less than optimum tyre choice today.
Carrying left hand injuries from a heavy crash that made him miss the previous races in Portimao, Sykes still battled hard to the finish well and maintained his overall second place in the championship points.
The race was a difficult affair for all, as the threatening rains arrived in a very light form, and slowly got heavier as the laps counted down.
With two rounds and four individual races remaining this season Rea and Sykes have amassed enough points between them for KRT to add the a third Teams' Championship to Rea's third Riders' title win in succession.
The battle for the Manufacturers' crown will go forward to the next round at Jerez de la Frontera, with racedays on 21st and 22nd October.
Jonathan Rea, stated: "Without the incident that put me out of the race we could have been fighting for the win. My pace all weekend in the dry has been a little bit of a step ahead of the others. The conditions were a little intermittent throughout the race, so it is hard to say how it would have gone. But I was confident to be able to race with Chaz. Wet or dry we have set the level this weekend. The good news is that I have had some checks on my right foot and nothing is broken. I hit something really solid on the other bike, as it has broken skin on my foot and it was enough to take my footpeg completely off; the whole set-up. So I am very lucky and it could have been a lot worse. I was just in the wrong place at the wrong time. The team won their championship today too. As soon as I got changed out of my leathers I saw the caption appear on the screen in my office saying they had won, so I rushed back into the pitbox to give my team manager Guim a big hug and say congratulations!"
Tom Sykes, stated: "We chose a harder rear tyre today which did not quite work for me today in the cooler conditions, but the temperature seemed quite cold for the softer compound. After a couple of laps I struggled to get the bike into the turn, and especially out of turns. I tried to compensate in other areas but with a few drops of rain I could have done with that softer compound rear tyre. I am still second place in the championship, nine points ahead, and if someone had offered me that two weeks ago I would have probably taken it. The team has two good riders inside the camp, it is a great team who give us a great motorcycle. It is a big team effort. Yesterday it was the Riders' Championship with Jonathan, today the Teams' one and if all goes to plan we will get the Manufacturers one as well."
2017 KRT Rider Statistics
Jonathan Rea: World Champion 2015, 2016 & 2017
2017: Races 22, Wins 12, Podiums 20, Superpoles 5
Career Race Wins: 50 (35 for Kawasaki)
Career Podiums: 108 (66 For Kawasaki)
Career Poles: 13 (9 For Kawasaki)
Tom Sykes: World Champion 2013
2017: Races: 20, Wins 2, Podiums 15, Superpoles 4
Career Race Wins: 33 (33 for Kawasaki)
Career Podiums: 99 (98 For Kawasaki)
Career Poles: 42 (42 For Kawasaki)
5 x Riders' Championships (Scott Russell 1993, Sykes 2013, Rea 2015, 2016 & 2017), 1 x EVO Riders' Championship (David Salom 2014)
2 x Manufacturers' Championships (Ninja ZX-10R 2015 & 2016)
3 x Teams' Championships (KRT/Provec Racing 2015, 2016 & 2017)
Kawasaki FIM Superbike World Championship Statistics
Total Kawasaki Race Wins: 105 – third overall
Total Kawasaki Podiums: 343 – third overall
Total Kawasaki Poles: 72 – second overall
Sofuoglu Injured and out of Contention after Superpole Crash
Sofuoglu Injured And Out Of Contention After Superpole Crash
Kenan Sofuoglu (Kawasaki Puccetti Racing) was on course for a front row start in Superpole qualifying at the tenth round of the WorldSSP championship at Magny-Cours today but injuries from a heavy highside crash mean he will miss the race on Sunday.
Sofuoglu, who currently leads the championship after taking five race wins from the past six WorldSSP starts, was looking to ensure a front row starting as he fell between turns eight and nine at the 4.411km circuit in France.
Kenan was taken for medical checks at the circuit and was declared unfit. Later checks in hospital confirmed that he has three fractures to his hip. He is now flying home to Turkey to undergo surgery.
Sofuoglu's Kawasaki Puccetti Racing team-mate, Kyle Ryde, placed 29th in qualifying. The highest ranked Kawasaki qualifier behind the luckless Sofuoglu was Gino Rea (Team Kawasaki Go Eleven) in a fine fifth position.
Kyle Ryde, stated: "I struggled a lot with the conditions on track in SP1 and I came in with a few minutes to go to fit a full dry tyre. Unfortunately the wrong tyre was ready in the pit garage and by the time we had put another tyre on the bike there was no time left to go for a faster lap. I am second-to-last but I should have been close to SP2, so will I have to go through the pack quickly tomorrow."
With his team-mate Gino Rea fifth, Kazuki Watanabe (Team Kawasaki Go Eleven) qualified sixth, for a second row start. Michael Canducci (3570 Puccetti Racing FMI Kawasaki) was 11th after SP2.
ESS rider Rob Hartog (Team Hartog Jenik Against Cancer Kawasaki), starts Sunday's race from 14th place, one position ahead of another improving rider, Lachlan Epis (Response RE Racing Kawasaki).
Zulfahmi Khairuddin (Orelac Racing VerdNatura Kawasaki) was 19th today and Nacho Calero (Orelac Racing VerdNatura Kawasaki) 27th.
ENDS
West Scores Brilliant Third Place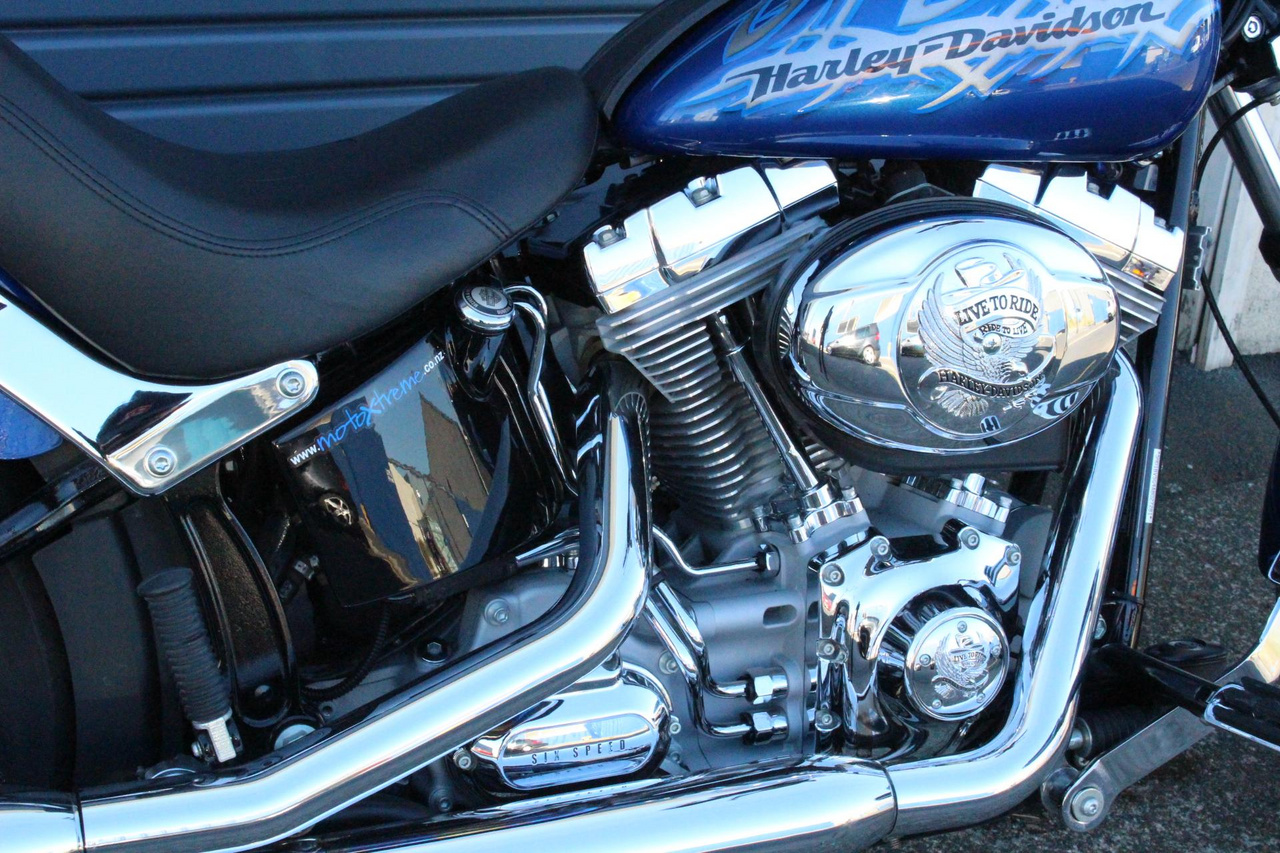 West Scores Brilliant Third Place
After qualifying sixth in Superpole on Saturday Anthony West (Kawasaki Puccetti Racing) completed his Jerez WorldSSP weekend with a podium finish. Axel Bassani (Kawasaki Puccetti Racing) struggled with an injured ankle and starting from 18th place on the grid and ended up 14th.
In his first WorldSSP ride for the Kawasaki Puccetti Racing team West proved his versatility and pace with a battling ride to third place after 19 laps. He had been down in eighth place, after getting caught out from his sixth place starting position, but within only eight laps he had caught up to the third placed rider PJ Jacobsen.
Passing on lap 12 and pushing forward again, West ended up only 1.652 seconds from the win, scoring 16 championship points. He will ride for the team again at the final round of the season. West is eighth in the championship table.
After injuring his ankle in a practice crash Axel Bassani (Kawasaki Puccetti Racing) started the race in 18th place and finished it in 14th, scoring two points as a stand-in rider for the injured Kenan Sofuoglu.
In the championship Sofuoglu is in second place, now 20 points behind Lucas Mahias. According to his team, there is some possibility that the Turkish rider will be able to compete in the final round, despite fracturing his hip in mid-September at Portimao.
The championship finale will be held under floodlights as usual, on Saturday 4th November, at the Losail International Circuit in Qatar.
Anthony West, stated:
"My start was not too bad but I got stuck on the inside and everyone was quite aggressive in the beginning. I got dropped back after that and I lost contact with the very front group. I pushed hard to get back up there and ended up in third place with a few laps to go. I felt strong with the bike but it was difficult to catch the two guys in front. This was my first time on this bike so third was a good result for me. I did not want to push too hard and crash. I am happy the team gave me the opportunity to ride and I am happy to give the team back this podium result."
Axel Bassani, stated:
"I struggled a lot in the beginning because starting near the back I had to fight with a lot of other riders. Then I finally found my pace and I was able to post similar lap times to the riders in front. My ankle hurt a bit and I also felt a small pain in my back. In the end I couldn't do any more and I tried my best."
Michael Canducci (3570 Puccetti Racing FMI Kawasaki) was 11th today and now sits 14th overall. Part-time ESS rider Rob Hartog (Team Hartog Jenik Against Cancer Kawasaki) was an impressive eighth in Spain, in a field of 31 riders, 25 of whom finished the race.
Series regular Gino Rea (Team Kawasaki Go Eleven) was ninth at Jerez, Zulfahmi Khairuddin (Orelac Racing VerdNatura Kawasaki) 19th, Kazuki Watanabe (Team Kawasaki Go Eleven) 22nd.
Lachlan Epis (Response RE Racing Kawasaki) finished 24th, improving five places on his qualifying position.
Nacho Calero (Orelac Racing VerdNatura Kawasaki) crashed at his home round, restarted, but was finally forced to retire in the pits.
Rea Takes Jerez Win With Sykes Third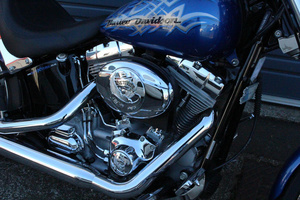 New 2017 FIM Superbike World Champion Jonathan Rea (KRT) secured a cherished first-ever win at Jerez after race long pressure inside the podium positions paid off at the end. Tom Sykes (KRT) was also in the podium fight throughout, from his fourth place on the grid, taking third place. This was Sykes' 100th podium finish in WorldSBK.

An incident that saw two riders crash out on the first lap of the original 13.00 race start brought out the red flags and the race was restarted at 13.21, over a shortened distance of 19 laps.

Having finished second in Superpole Rea was in contention for the race win from the start, taking the lead for six laps before Marco Melandri came past.

Getting involved in a fight with Chaz Davies for a time in the mid-section of the race, Rea eventually got free and started to pursue Melandri again. Rea was gradually catching ground to the lead as the race unfolded, with both Rea and Melandri setting lap records on the new Jerez track surface.

After Melandri's bike experienced a technical issue Rea re-took the lead and won by just over a second from Davies, his first ever WorldSBK win at the 4.423km Jerez circuit.

After an early issue while changing gears Sykes had been part of a train of four leading riders, which became six after he had clipped some trackside gravel on lap five, dropping back from immediate contention with the leading group before recomposing himself and pushing on again.

Racing at high pace just behind Chaz Davies - his rival for overall second in the championship - Sykes tried all he could to get back ahead before the chequered flag. He finished just under half a second behind, in an eventual third place after Melandri's exit.

Sunday's race, again scheduled for 13.00, will now see Rea and Sykes start from the third row of the grid, as they finished on the race one podium.

Jonathan Rea, stated: "So, so nice to tick that box for a Jerez race win. I really wanted it, even before the problem for Marco. I was riding way over my limit to try to chase Marco down. The gap was slowly coming, some laps not changing, but tenth by tenth I was getting excited. In the end he had a problem and I am really sorry for him because he did not deserve that. We both deserved to be able to fight to the end. I was trying to manage the race a little bit in the beginning because I did not get a long run in yesterday, after my big crash, so I was not sure how the tyre choice we made was going to play out. Arguably, I gave up too many positions when Marco came past but in the end we go it done. I went all in to that race. With the position we now have in the championship I went in over my head - but it was fun to ride like this."

Tom Sykes, stated: "We had a good race set-up at the end of FP2 on Friday and FP3 today, on used tyres, so I was relatively happy in the hot conditions. The pace stayed very consistent and it was quite nice at the end. Unfortunately at the beginning of the race there was a little bit of stop-start so I could not set my usual rhythm and I lost some time. In the first three laps I had a small issue with gear selection, and then missed a gear coming onto the straight. I lost some track positions but regrouped and then the pace was acceptable. Chaz found some speed from free practice but apart from that, the top four or five were very similar in pace. We were just not able to bridge that gap to the guys in front."
Rea Wins As Kawasaki Takes Manufacturers' Championship
Rea Wins As Kawasaki Takes Manufacturers' Championship
Kawasaki won the 2017 FIM Superbike World Championship Manufacturers' title today after Jonathan Rea (KRT) won his second race of the weekend. This was Rea's 14th victory in his third consecutive championship-winning season. Tom Sykes (KRT) could not find optimal rear traction in race two at Jerez and he finished fifth.
At the conclusion of a successful Jerez weekend Kawasaki's third successive Manufacturers' Championship arrived one round early, and is now added to the 2017 Riders' Championship for Rea and the Team's Championship for the Kawasaki Racing Team.
The second race was started on schedule at 13.00 but was almost immediately halted and restarted after clash between two riders brought out a red flag. Over a reduced race duration of 19 laps, Rea was not to be denied and set a new lap record of 1'40.640, to secure his second win of the Jerez weekend.
Rea has now scored 52 race wins in his WorldSBK career, making him equal second best of all time alongside another three-time champion, Troy Bayliss. He also scored his 110th World SBK podium with his race two win, taking him one place above Carl Fogarty, and making him the third most successful WorldSBK rider in that ranking.
Having reached a total of 100 race podiums in WorldSBK on Saturday, Sykes was unable to add to it with his fifth place today, fighting against an unexpected lack of rear traction. He still set strong lap times and fought all the way to finish just six seconds from the win. Tom is tied on points for second place overall with Chaz Davies, with one round to go. He is ranked third in the points table as he has fewer wins in 2017 than his rival.
The final round of the season takes place under the floodlights of Losail, Qatar, with races behind held on Friday 3rd and Saturday 4th November.
Jonathan Rea, stated:
"Kawasaki won the Manufacturers' Championship today and it is not just the bike, the rider, the management, the crew chief, it is every single person inside the team and at the factory race department in Japan. Everyone has made this result and I am super-proud to be a part of it. In the race I had a really nice hash tag on my dash today for a little bit more motivation on the grid. My mechanics were building me up right before I left the grid and I knew today I had to go. I feel like I steered the bike around today. The win came from my crew chief Pere Riba because he asked me to trust him with some front geometry changes and a front tyre change. It was awesome."
Tom Sykes, stated:
"Kawasaki has had a great run in the past few years and certainly they have a great team together which helps them reach their goal. For the manufacturer, to get this title is probably as special as the riders' championship. Today they got their prize for their effort. Fifth was not what I was looking for today. I was struggling with the bike set-up today if I am honest I could not find the rear traction. I just tried some things while riding the bike and finally it was OK to keep the lap times in the low to mid 1'41s. That is as fast, or faster, than yesterday but for whatever reason I just could not get that grip on the rear. It is something so, so small but unfortunately you spend a lot of time on the side of the tyre here."