Razgatlioglu and Deroue still in contention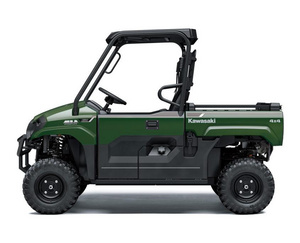 Razgatlioglu And Deroue Still In Contention
22 Aug 2017

by Kawasaki NZ
Razgatlioglu And Deroue Still In Contention
STK1000 rider Toprak Razgatlioglu (Kawasaki Puccetti Racing) is still very much in the hunt for the championship title despite an unfortunate fall late in the Lausitzring race on Sunday 20th August. The Ninja ZX-10RR rider had made a thrilling push forward from the third row of the grid but fell on the penultimate lap while, chasing another race win.
Until the 12th lap of the Lausitzring STK1000 race Toprak was on stunning form as he and eventual race winner Michael Ruben Rinaldi pushed forward, catching and passing early leader Federico Sandi.
Trying to stay with Rinaldi to mount a final challenge Razgatlioglu lost the front and slid off, attempted to restart but was forced to retire. Over-performing for much of the race compared to his seventh place grid position, Razgatlioglu eventually marked up his first no-score of the season.
With three rounds left Toprak is in second place in the championship, 26 points from the lead, and still with 75 points up for grabs for any rider who wins all of the last three races – at Portimao, Magny-Cours and Jerez.
Jeremy Guarnoni (Pedercini Racing Kawasaki) placed sixth and was the top Kawasaki finisher at Lausitz. The Frenchman is now seventh in the championship overall.
Ilya Mykhalchyk (Triple M Racing Kawasaki) no-scored in Germany and is 12th overall. Toni Finsterbusch (Agro On-Benjan Kawasaki) was 13th at the Lausitzring while series regular Glenn Scott (Agro On-Benjan Kawasaki) was 17th.
Toprak Razgatlioglu stated, "We worked hard this weekend, we did our best and after qualifying seventh we got into a podium position in the race – but we did not get it with just a lap or two to go. Thanks to all the team and everyone who supported me. We're not going to stop fighting in the last three races of the season. We go to Portugal next, looking for the best possible result."
Scott Deroue (MTM HS Kawasaki) was disqualified from the results of the WorldSSP300 championship race in Germany, despite finishing fifth on track.
Deroue had been third on the first three laps, and battled all the way to the finish in the vanguard of the second group of leading riders, finishing very close to the top three.
No points in Germany means Deroue no longer leads the championship, as he had done from round one, but is ranked fourth. Scott, winner of races in Aragon and Assen on his Ninja 300, is just 13 points from the lead with three rounds remaining.
Female rider Ana Carrasco (ETG Racing Kawasaki) was top Kawasaki rider in the official race rankings at the Lausitzring, 13th, and she now sits in 11th in the championship.
With the long summer break that led into the Lausitz weekend now a distant memory, both the STK1000 and WorldSSP300 classes will have another few weekends off until the seventh round takes place at Portimao, on September 17th.
Julien Lieber Joins Monster Energy KRT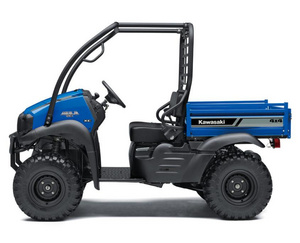 Julien Lieber will join fellow Belgian Clement Desalle in the Monster Energy Kawasaki Racing Team when he moves to the MXGP premier class of the FIM Motocross World Championship next season.

Lieber had a great weekend in his home GP at Lommel last weekend; he claimed his fifth MX2 podium of the season, was selected as a member of the Belgian team for the upcoming Motocross of Nations and signed a contract to race the factory Kawasaki KX450-SR next season! It was the main highlight so far of a wonderful season during which he has made a sensational comeback as a privateer in the MX2 series after one complete year out of action. Already considered one of the most promising Belgian hopefuls after ranking sixth in the 2015 World Championship and standing on the podium with Team Belgium at the MX of Nations, Julien spent last year in numerous hospitals and recuperation centres after surgery to both hips. Back on a bike this season he surprised many people when he took the red plate as MX2 series leader in Indonesia, and later confirmed that he was back to his best form with five podiums so far. Racing this year in his own private team, Julien who turned 23 years old in June, already has some experience of the 450 as he entered the French beach series in this class five years ago; he will line up next season alongside Clement Desalle, and will start working with the team immediately after the Motocross of Nations in October.

Julien Lieber: "Coming back to racing this season, one of my goals was to get a top ride for the MXGP class, and I'm so happy to have achieved that. Joining the main class with such a professional team is like a dream, and for sure I will do my best to get strong results. There's a lot of top riders in the MXGP but I already trained and raced on a 450 a couple of years ago and I think that this class will suit my riding style; I've ridden a 250 for seven years now, so it really is the right moment to move up and you can't do it in a more professional team than the Monster Energy Kawasaki Racing Team. I'm also happy to be teammate with Clément; we already have a good relationship and I'm sure we'll work closely together."

Steve Guttridge: "I'm glad to see Julien joining us; there are a lot of young riders coming from MX2 and it will be very interesting. Julien has a lot of talent on a bike, rides really well and I'm sure he will move to the 450 really well. I think that our two guys will work well together in training and that's important for the team ambiance; it's a long season, everyone has to work together for the same goal and I think with these two guys we have a good combination. We want to go for the title next season; we all know that Clement is more than capable of that. He is so professional and can be on the podium every weekend and that's the way to win this championship. The team is so professional now. They have a bunch of guys all working in harmony for the same goal; the riders trust in what they say during testing and the build up to the race weekend. The set-up is perfect and then it's up to the riders to do the job during the weekend."

Thierry Chizat Suzzoni: "First of all I want to thank Jordi Tixier for his commitment across these two seasons with us. We noticed Julien this season, coming back strongly after one season out of racing due to surgery; he made huge progress with Yves (Demaria) at his side and we're happy to have him join the team in the MXGP class. We will work closely with him so he can adapt well to the 450, and for sure Clement will also help him. Clement knows the bike and the team perfectly; he worked hard last winter with the team to develop the bike even further and now he is very confident when he's on his bike and has been getting strong results every weekend. We're already working for 2018, and as soon as Julien joins us we will start testing with him."
Sebastien Tortelli - MX Legend
Sebastien Tortelli, a Kawasaki MX legend
02 Aug 2017

by Kawasaki NZ
Sebastien Tortelli was a two times world champion with the Kawasaki Racing Team in the 1990s before moving to the USA. At Loket we met the amiable Frenchman, who is now back with his family living in Europe.
Sébastien Tortelli had a short career in the FIM World Motocross Championship, racing just four seasons from 1995 to 1998 after a promising debut in the European 125cc Championship the previous year when he finished second in the series with former world champion Jacky Vimond as his trainer; he entered just one GP at the end of that season to show his potential to the factory team managers. "I raced my first GP in 1994, after the final round of the European Championship. It was in Belgium, and I got some good results there with good lap times, an 8th position after a very bad start in the first moto and a 4th place in the second race. Jan de Groot was there as a spectator and, when he came to talk to me, we immediately had a good relationship. He was more like my grandfather than a team manager in the end; we spoke a lot together and he took me at a very young age into his team," recalled Sébastien, who then entered his first ever World Championship season on a 125cc Kawasaki. At that time Jan and Kawasaki were mainly involved in the 250cc class, but the legendary Dutch tuner convinced his partners to make an extra effort to help the promising young French kid. "I raced almost all of my European career with Kawasaki as I started on a 65cc Kawasaki, then an 80cc, entered the GPs on the KX125 and finally raced my last GP season on a 250cc Kawasaki in 1998. I stay four years with Jan and Kawasaki; I must say that some of my best career memories come from this period. It was like my second family, and it was a good reason to stay with Kawasaki throughout my career in Europe".
After one learning year (1995) in the 125cc class and third position in the series, Sébastien dominated the class in 1996 and easily won his first title. After becoming the youngest-ever 125cc world champion in August 1996, he moved a few months later to the 250cc World Championship and clinched a further title during his second full season in that class. That year he had an epic battle with Stefan Everts, and finally beat the Belgian during the final round in Greece. "1998 was an amazing year, for me my best season, with my best memories. We had some tough racing with Stefan, it was probably my toughest season. I've some great memories from a couple of races, but Greece for sure was one of the best, finishing the season on a high note. I was guided by Jacky (Vimond) and my parents before this race; Jacky lost a championship by one point and he really put that in my head. Whatever points you can get, you must never give up and that's what I did," explains Sébastien who left Europe at the end of the year as it was one of his dreams to race in America. "Jan knew for a long time that I wanted to move to the US; he knew that I love Supercross from the beginning. We signed a four year contract in 1996, which was very long at this time. I was only 16 but we had a lot of confidence in each other; he saw something in me and gave me a great chance with Kawasaki. He knew that SX was what I wanted to do, and already in 1997 I told him that whatever happened in 1998 I would move to the US."
There was a strong relationship between Sébastien, Jan De Groot and his wife Ellen, as the Dutch manager and his wife considered Seb more or less as one of their children. "Jan, his wife Ellen and Jacky Vimond all helped me to become a professional rider and a man, as I was still at school in Paris when I joined the team. Holland was not so far from Paris so I spent a lot of time with them, and they took me under their roof when I was there. I learnt a lot with them; they helped me to become a world champion. You don't meet people like Jan anymore; for me there was a big hole when he disappeared. We still maintained a strong relationship when I was in the US; he was still close to me and I came several times to spend some time with him when I knew that he was sick," he said.
After spending more than fifteen years in the US, Sébastien is now back in Europe, where he has some projects for the future with some motocross activities. "At the end of last year I decided with my family to move back from USA and we now live in Spain, and I'm training some riders so that's why I visit some GPs. It's nice to be back in the MXGP paddock; it has been such a long time! A lot of things have changed in the paddock; it became very professional. It was already going that way when I left Europe; I think that the GPs look very professional and for sure it's now very impressive to walk in the paddock with all the big trucks and the hospitality units. It's been a big step forward!"