Wanaka Primary School Trail Ride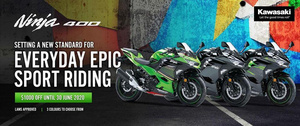 Classic Trail Ride Fun
Wanaka Primary School/Montessori Wanaka fundraiser
Date: Sunday 22nd April 2018
Pre-registrations
open online on Monday 12th March.
Register on the day from 7:30am.
Riders who have registered before the day can collect rider packs the day prior to the event, or at base paddock day of.
2018 PRICES
Pre-registrations:
Adults (16 years +)
$65 including lunch
$55 excluding lunch
Junior (under 16 years)
$20 including lunch
$10 excluding lunch
On the day:
Adults $65 excluding lunch
Junior $20 excluding lunch
The Wanaka Trail Ride, which will be in it's fourth year in 2018, offers a unique and stunning, all-abilities trail bike ride over Deep Creek, Long Gully & Lindis Peak Stations. Riders have the rare opportunity to explore private high country farmland, whilst helping to raise funds for Wanaka Primary School and Montessori Children's House.
Tracks will include family, intermediate, advanced and expert trails as well as a pee-wee track for children. Some tweaks and extensions will be made this year, in an effort to continually improve on an already enjoyable ride.
NB: Children using the pee-wee track only, ride for free.
www.wanakatrailride.org
Contact:
info@wanakatrailride.org